Values create the fluoro chemistry of China Fluoro.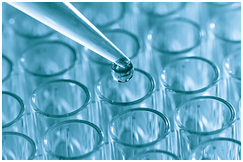 As taking the market as guidance, China Fluoro has chosen values that apply directly to our business every day.
Customer Centered

Drive customer growth and ours by understanding customers' needs and building long-lasting relationships.
The best reason to be customer centered is simple. Our chemistry is most valuable when it helps our customers. Whether it's creating a new product, improving a process, or operating more sustainably, helping our customers, or simply do business better, should be what we do best.
We want to innovate selectively, based on where our customers see the best opportunities.
Refreshing Simplicity

Cut complexity, invest in what matters, and get to results faster.
We want to make it easier to get things done — that means — giving people clear guidelines and the power to act, and eliminating unnecessary layers of review within China Fluoro. In short, we want to make getting to results faster and easier for everyone.
When we give employees clear decision making rights, we make it easier for our customers to gain from both our people and our products.
Safety Obsession

Live our steadfast belief that a safe workplace is a profitable workplace.
We have a safety obsession. It's been at the center of our culture since our businesses began. So we're not only deeply committed to safety, we are also among the world's foremost experts in how to achieve it. Being safe enhances our bottom line and it's at the heart of why customers choose to work with China Fluoro.
Our business is the safe and responsible provision of vital materials. Safety is at the heart of who we are and how we succeed.